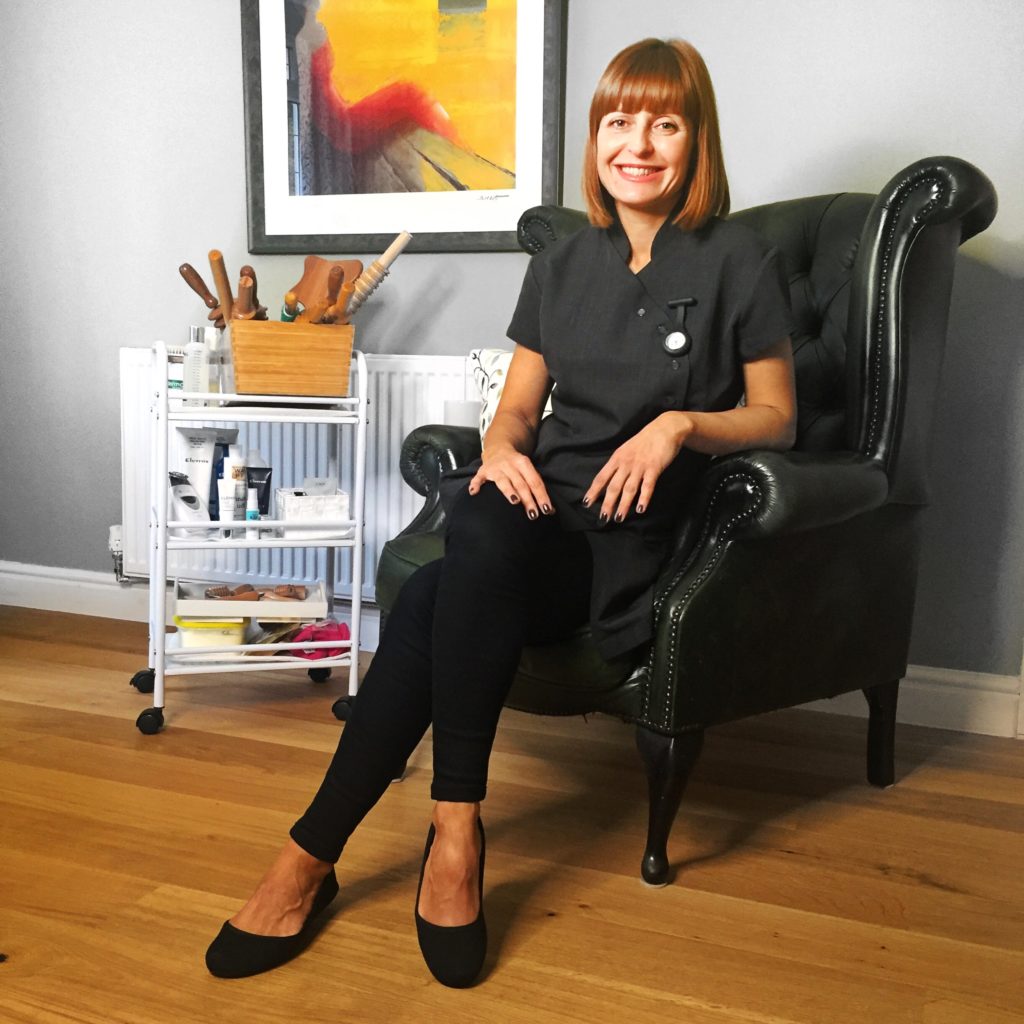 Hello! I am Jasmina, but you can call me Jas. 🙂
After receiving a Bachelor in Sports Science, I have decided to build upon the knowledge of the human body by becoming a certified massage therapist. Now, I created this platform to help other massage therapists who want to get certified in this amazing treatment. Also, this platform is for all women who want to achieve a healthy, youthful, cellulite-free life.
My credentials:
BARBICIDE COVID-19 Certification
Certified and accredited beauty teacher 
First accredited wood therapy teacher in UK
Maderotherapy body treatment  
Maderotherapy face treatment  
Lymphatic drainage massage therapy
Brazialian sculpting massage 
Post surgery massage  
Personal performance coaching
Elemis face and body training
Chemical peels training
Dermaplaning training
Bachelor Degree in Sports sciences and recreation activities
In over 25 years of experience in the beauty industry, the treatment which by far received the best reviews from clients was Maderotherapy (also knows as wood therapy). The treatment is quite new, but because of the client's feedback and incredible, visible results after just a few sessions, the demand for wood therapy is enormous. Facial maderotherapy is known as a nonsurgical facelift.
In the BLOG section of the website, you can find many articles on wood therapy, diet, beauty, and exercise; in the COURSE section, you can find different massage and self-massage courses.
I am the first and, currently, the only accredited maderotherapy coach in the United Kingdom. I follow the same quality rules and standards that we implemented while working onboard the luxury ships and land spas, to deliver excellence and quality.
Maderotherapy/wood therapy is a therapy that involves the application of massage through the use of various utensils of wood, different sizes, and shapes. These tools are specially designed to adapt to different body parts. This treatment is considered a holistic technique, able to activate the lymphatic system, reduce the appearance of cellulite, and tones the muscles.
Facial wood therapy is also a holistic technique that is 100% natural way to contour the face, remove double chin, reduce wrinkles, and tone the skin.
I hope you will find the content of the Roseline Academy website useful. If you have any questions, feel free to get in touch!
Love,
Jasmina (Founder of the Roseline Academy)